Company Profile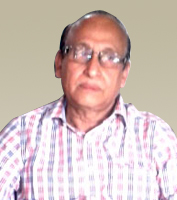 The company founded by Mr. Dhiresh Chakraborty in the year 1978, At present the company is carrying forward to its new heights by Mr. Devdeep Chakraborty in the guide line of his father Mr. D Chakraborty. We Chakraborty Lifting Equipments Co. are one amongst the renowned exporters & suppliers of Wire Ropes such as 1) Steel Wire Ropes, 2) Wire Rope Sling, 3) D' Shackle, 4) Wire Rope Clamps, 5) Chain Pulley Blocks, 6) Electric Wire Rope Hoist, 7) Electric Chain Hoist, 8) Polypropylene Rope, 9) Pulling & Lifting Machine 10) Winches and 11) Safety Products. These products are manufactured using latest technology and innovations thereby increasing quality, productivity and performance.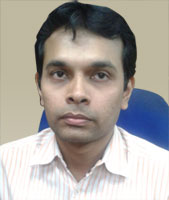 We have built a capacious and sophisticated infrastructure that allows us to meet the quantitative requirements of the clients. Our warehouse is well-segregated and properly labelled, which allows us to store our products in an organized manner. This establishment is managed by qualified and diligent team of professionals, which holds immense experience in their respective fields. These professionals make sure that all the products are superior in quality, precisely packed and delivered at the client's end within the stipulated time frame. Owing to our customer-centric approach and ethical business policies, we have been able to muster a wide and loyal clientèle across all over India.
Team
We are backed by a sophisticated and experienced team of professionals, which works in close coordination with each other to achieve high goals of the organization. These professionals make sincere efforts to stand up to the expectations of the clients; thus, providing maximum satisfaction. All the members of our workforce are appointed after conducting a through assessment of their skills, knowledge and past working experience. Their immense experience enables us to understand and cater to the variegated requirements of the clients at highly competitive rates. Moreover, the frequent training sessions carried out at our organization, keep the professionals well-versed with the latest production methodologies and techniques. 
Our dexterous team of professionals includes the following members:
Skilled procurement personnel
Food experts
Quality controllers
Sales and Marketing personnel
Managing executives
Other skilled workers

Clientele
We are a customer-centric organization, which makes sincere efforts to meet the diversified requirements of the clients with utmost efficiency. All the products offered by us are obtained from the renowned and certified vendors of the market; thus, assuring an international quality product range. The adroit professionals of our organization are cognizant with the changing scenario of the market. This further helps them in understanding the specific demands of the clients and fulfil the same accordingly. Moreover, we have recruited a strict quality controlling team that inspects every product before it is dispatched to the clients. Our close relation with air & shipping authorities of the world help us in channelizing and streamlining our import and supply activities. With ethical & transparent business policies, we have successfully garnered the trust and appreciation of our valued clients.